Description
Make big money anytime and anywhere
To start investing and trading based on signals, you only need any device with an Internet connection. Signals appear on the chart and alerts are sent in the app, via SMS and Telegram.

Premium Version | Features
For investors and traders accustomed to handling large amounts of capital, for professional analysts and financial consultants. A large number of advanced settings, creation of custom strategies. These are unlimited opportunities for trading and financial market research. You simply become an algo trader with a maximum Premium subscription.
Signals always appear in real time and in unlimited quantities. Available on all types of devices. You won't lose any important signal.
Signals are additionally configured in a simple and easy way. Read more about this in the manual, which takes only 15 minutes to study.
Signals are given for all instruments. You can trade with any brokers in all global markets. Cryptocurrencies, stocks, currencies, futures, indexes, etc.
100% Non-Repainting Signals
Signals on the chart remain unchanged; they are not redrawn to match the results that have already happened. No tricky schemes and deception.
All main and custom timeframes
Unlike the Pro version, the indicator works not only with basic, but also with custom timeframes. This gives awesome results on many assets.
This version enables you to come up with and use many different additional strategies. Some indicator settings allow achieving up to 100% profitability in signals.
You can choose the exact time when the strategy will work on the chart. This will help you if you need to study a certain period of time.
Upon purchase, you get a detailed guide on how to use the indicator, as well as working strategies for trading according to its signals.
When activating the indicator on the Tradingview platform, you will see statistics that are 100% the same as the data we post on our website at the time of the update.
When subscribing, our investors and traders receive all updates of the indicator for free for the entire time of use.
Thewaved Helper Indicator
For Premium users only, we provide free access to incredible trading opportunities and a new indicator. Find out the points of the best opening of a position with an accuracy of a cent.
Divergence signals with indicators are now available to you on the chart. We often see huge trend reversals after such signals.
Assistant in the forecast of opening points
The most important option for this indicator is assistance in marking up an asset. This option gives precise profitable opening points with incredible accuracy.
Patterns of market manipulation
This indicator has been supplemented with additional patterns of market manipulation. They cannot be used to automatically receive signals, but you can take advantage of them to make decisions about opening or closing a position.
9 Fibonacci moving averages
For complete convenience, we have implemented 9 moving averages and customized them for you. With standard settings, they represent the Fibonacci sequence and are displayed on the chart.
Given TradingView's limitations on the amount of code in the main indicator, all new options will be added to this helper and you will be the first to get them only in the Premium subscription.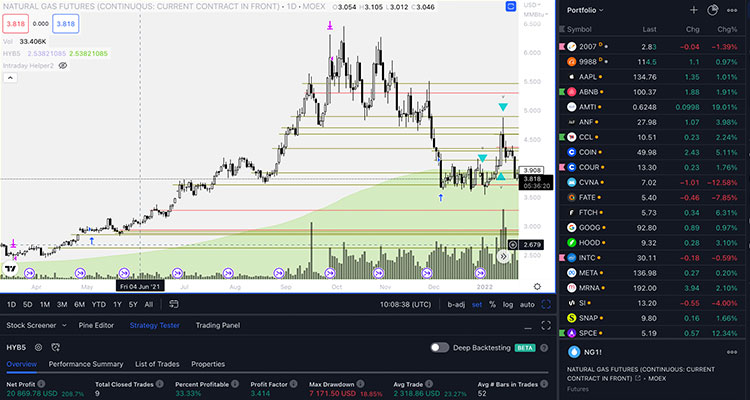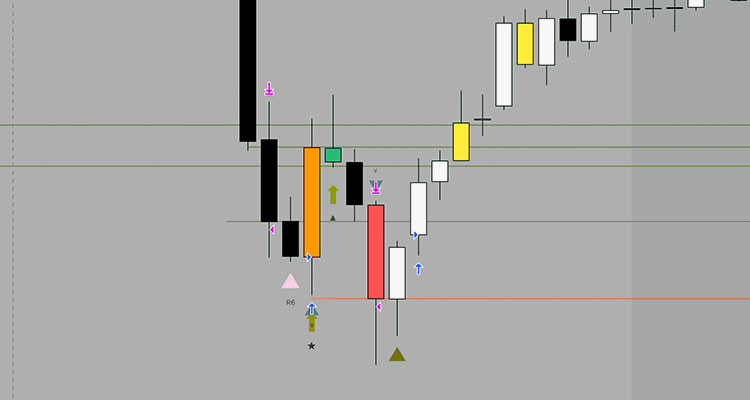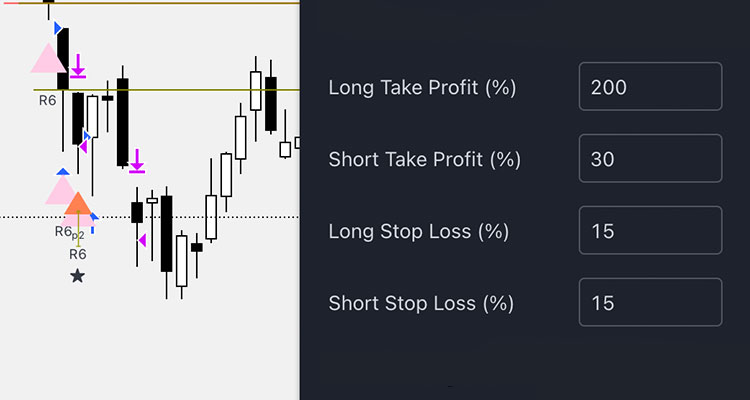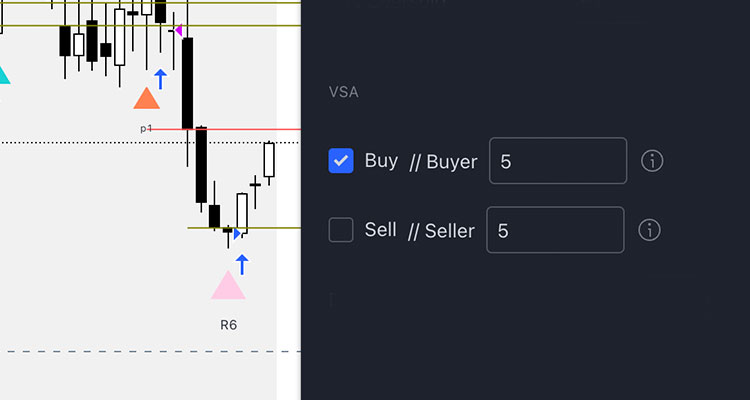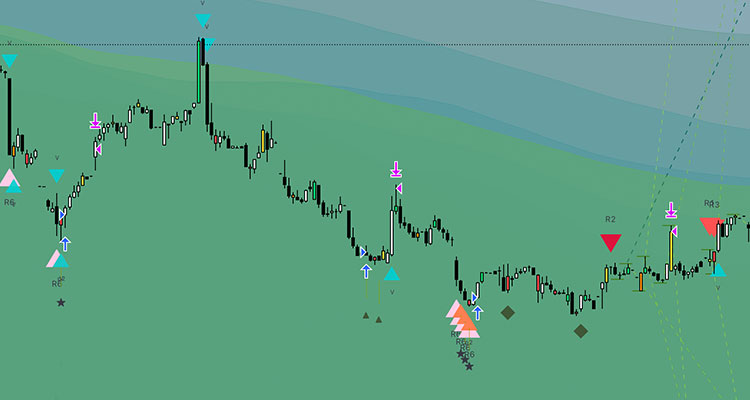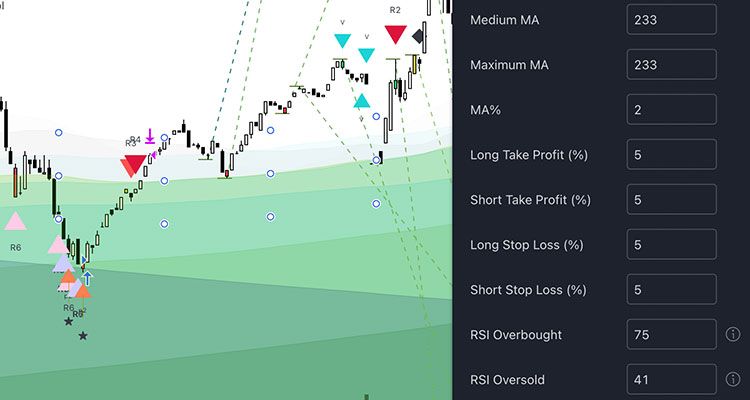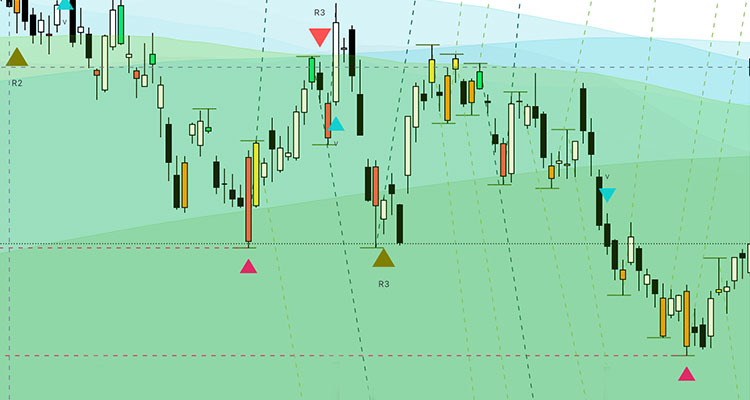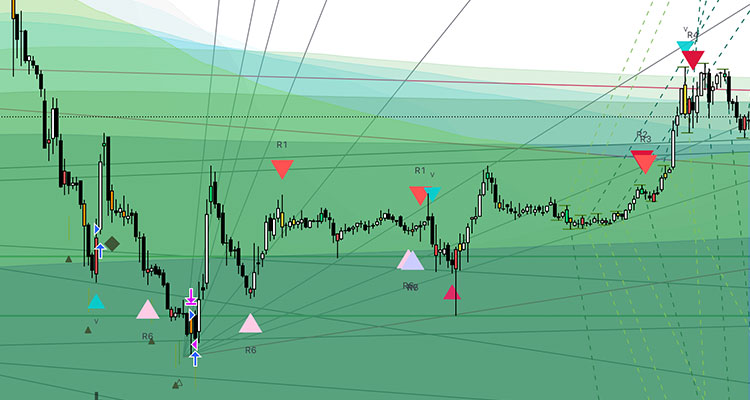 Technical analysis module
The statistics of price movement on the chart are studied to take into account the strategies used by the players for opening and choose the best opening points.
The most powerful tool in the strategy is VSA analysis, which takes into account actions of the big players and allows our clients to make money with them.
Candlestick analysis module
The method is based on the patterns of market participants' behavior and is used to predict the future direction of price movement.
Analysis of indicator data
The analysis of many trading indicators is applied, which are the basis for many of the main strategies in the market.
Now you don't need to calculate the main levels to see them, as they are automatically marked on the chart. This option will please you greatly.
More than 50 VSA patterns on the chart
The indicator shows real-time situations in which a major player manipulates the market and builds a position. Now you open a position together with him and hold it until the winning moment.
You can choose the types of patterns that the signal will be carried out on. This option opens up huge opportunities for new strategies.
Opening a long and short position based on VSA
Now you can choose the market situations to open a trade. It is possible to buy, sell, include VSA patterns in the strategy.
Stop Loss and Take Profit settings
In this version, you have full control over all settings for Stop Loss and Take Profit signals. This opens up huge opportunities for new strategies.
Volume signals on the chart
Now you see when large volumes enter the market and you can make many additional decisions about opening a position.
Additional dynamics patterns
In this version, various profit patterns of market situations have been added. These are manipulations of big players and very important points for determining the price behavior.
You get full control over opening a position by filtering the opening with three custom moving averages. This filter offers great opportunities for research and modification of strategies.
Deviation from %MA Settings
An additional option that allows receiving signals only with large deviations from the moving average. This option helps finding incredible moments for opening a position and making profit on it.
Full control over deviations of the RSI indicator. For a certain type of asset, this option, combined with the indicator strategy, allows getting a better price than you can imagine.
This option gives you full control over the market volumes. For a certain type of asset, this option combined with an indicator strategy can produce incredible results.
How the indicator works
The strategy performs complex mathematical calculations and gives signals to open or close a position. They appear on the chart or are sent as messages. Our investors and traders buy or sell assets using them, making a big profit. The rest of the time they go about their business.
Detailed statistics on 83.236 assets
The proof of the indicator's reliability is confirmed by statistics. 80,000+ assets, 100,000+ results for all financial markets on charts with a history starting in the 1950s.
Detailed Signals Guide
The indicator is accompanied by a complete and simple instruction on its installation, use, and asset trading. It takes just 15-30 minutes for someone who has never been involved in the world of finance to become ready to trade using the signals.
What is included in the training?
In the PDF manual, investors and traders will receive complete and clear instructions on account registration, activating the indicator on the chart, setting up alerts, basics and methods of trading in financial markets based on signals.
Investors and traders will learn about the principles of using different timeframes, applicable to certain situations both for intraday trading and for long-term investment strategies.
The user will learn about all the basic signals they receive and the ways to trade according to them. What the Long and Short signals are, when it is better to open or close a position. How to find out profitability and much more.
It is shown what VSA signals are and why investors and traders need them. How these signals should be applied for trading in the financial markets based on the indicator signals.
Take Profit and Stop Loss
Investors and traders will learn what Take Profit and Stop Loss are. How it helps to limit the profit margin and loss threshold. And how it is used to trade with TheWaved.
The user receives a clear step-by-step instruction on how to register accounts, connect the indicator to the chart, activate alerts when signals are received.
The instructions describe in detail how to enable signal alerts in the app, activate receiving signals by SMS or Telegram at your choice.
Investors and traders will receive an easy-to-understand instruction on the basics and applied methods of trading in the financial markets using the indicator signals. How to use signals while getting the maximum profit.
The user will learn how to use analytical methods based on statistics and big data provided by the indicator in asset trading. For even more efficient trading in financial markets.