You can connect your Binance account to Tradingview to perform trades based on signals faster. To do this, simply select Binance in the Trading Panel section in the lower menu and click its Connect icon. Next, you will be redirected to the page of your exchange, where you will need to pass the authentication.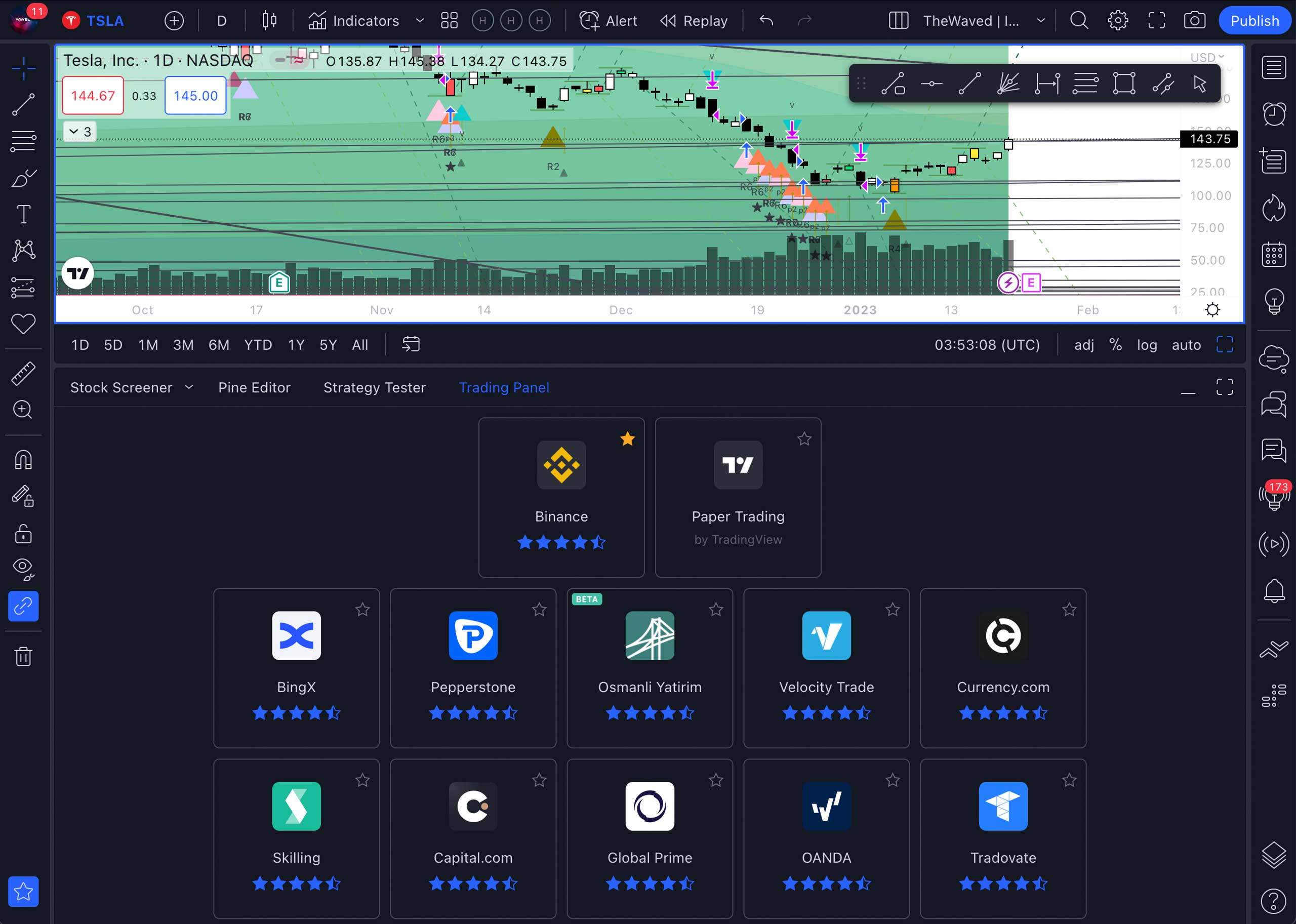 The Sell and Buy buttons will appear on the appeared panel. Now you can create an order to buy or sell an asset. To do this, right-click on the free part of the chart. In the pop-up menu, select Trade – Create new order.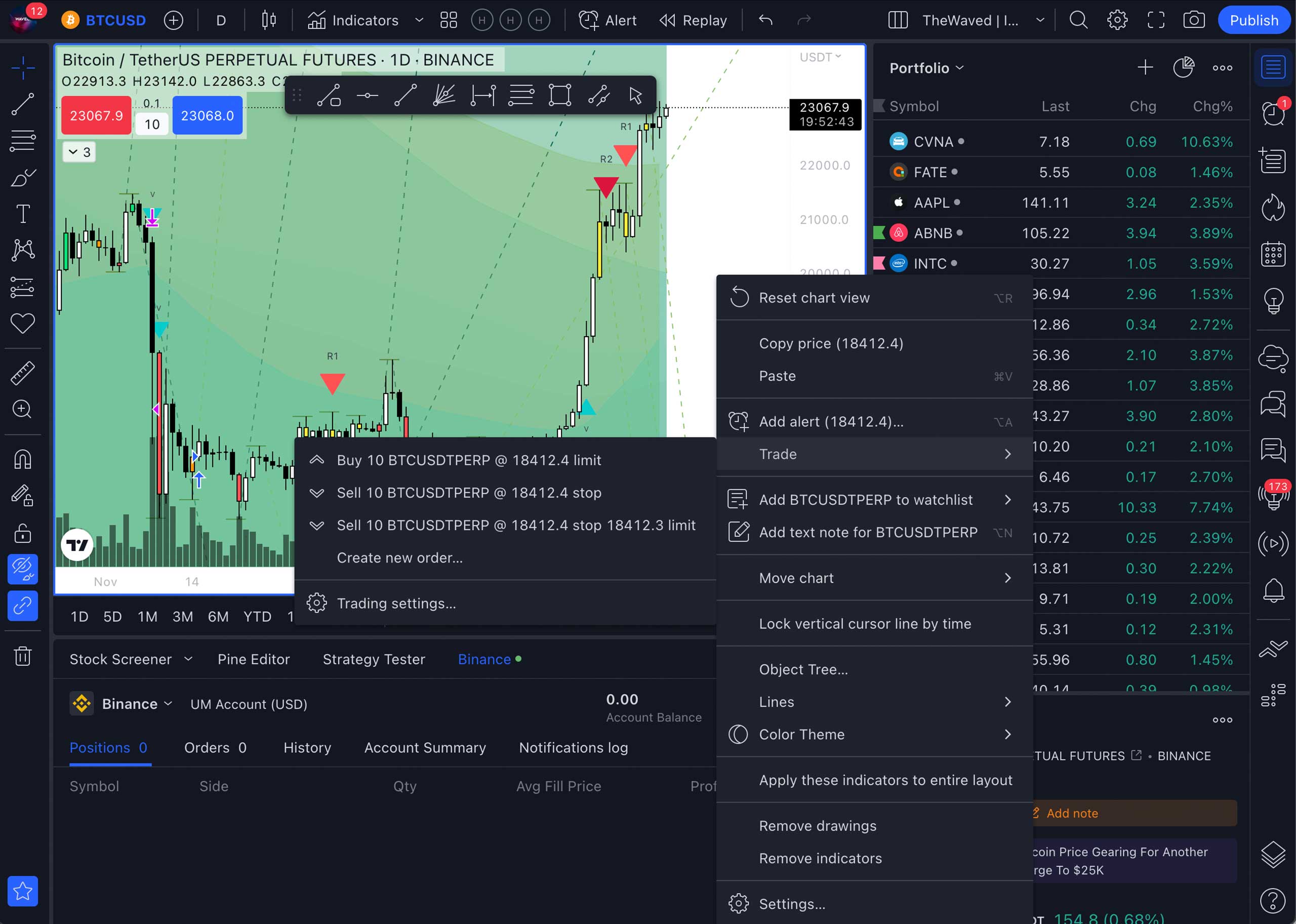 Then you create an order by filling in the fields in the trade section. Now follow the chart and wait for the next signal to close the trade. Also, the profit or loss on your transaction is shown on the chart in real time.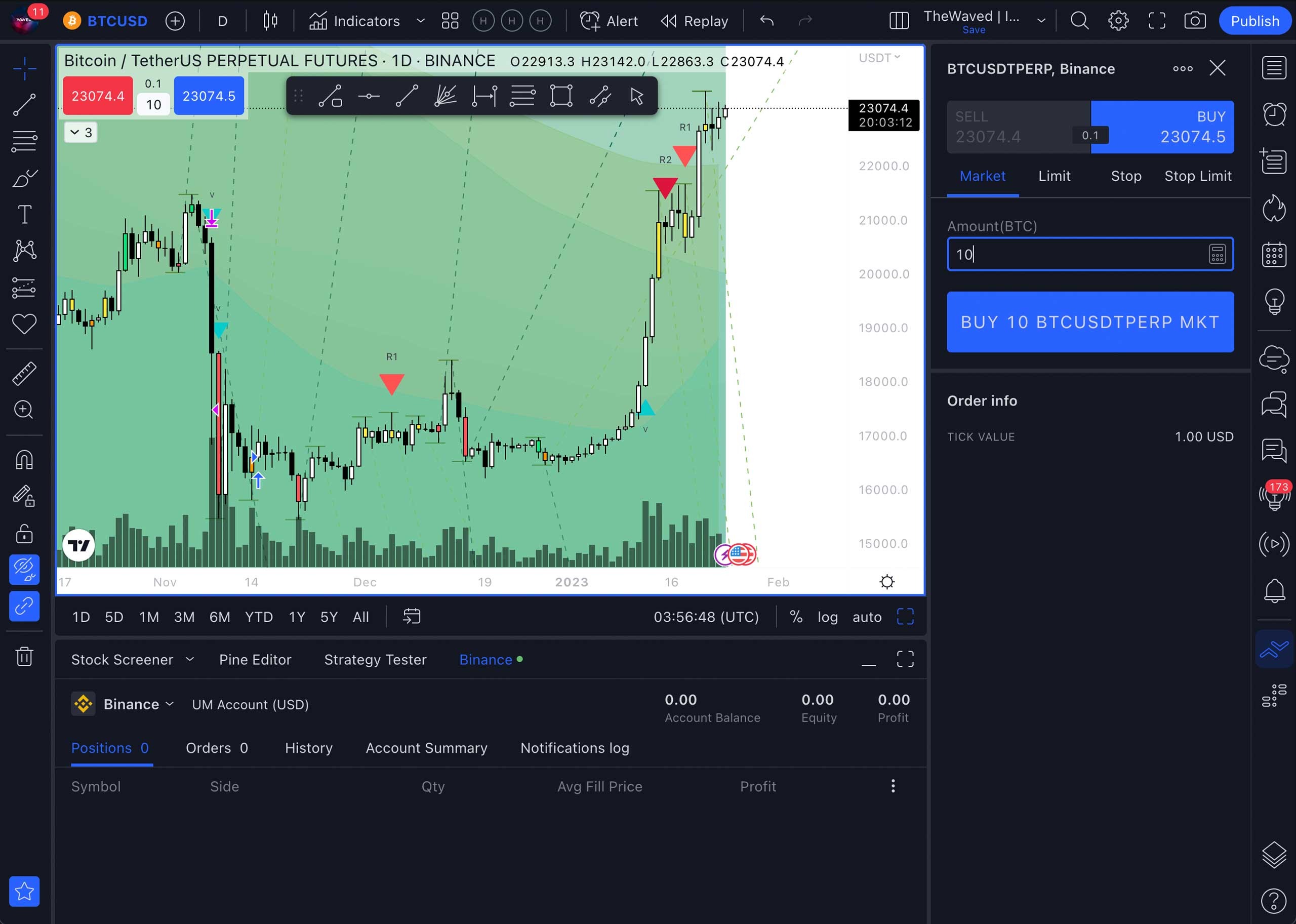 Posted in: Working with Tradingview