The first thing to do before starting work and buying an indicator is to register on the website www.tradingview.com if you don't have an account yet. Using our link during registration, you will receive $ 30 to your account if you continue to purchase a paid subscription.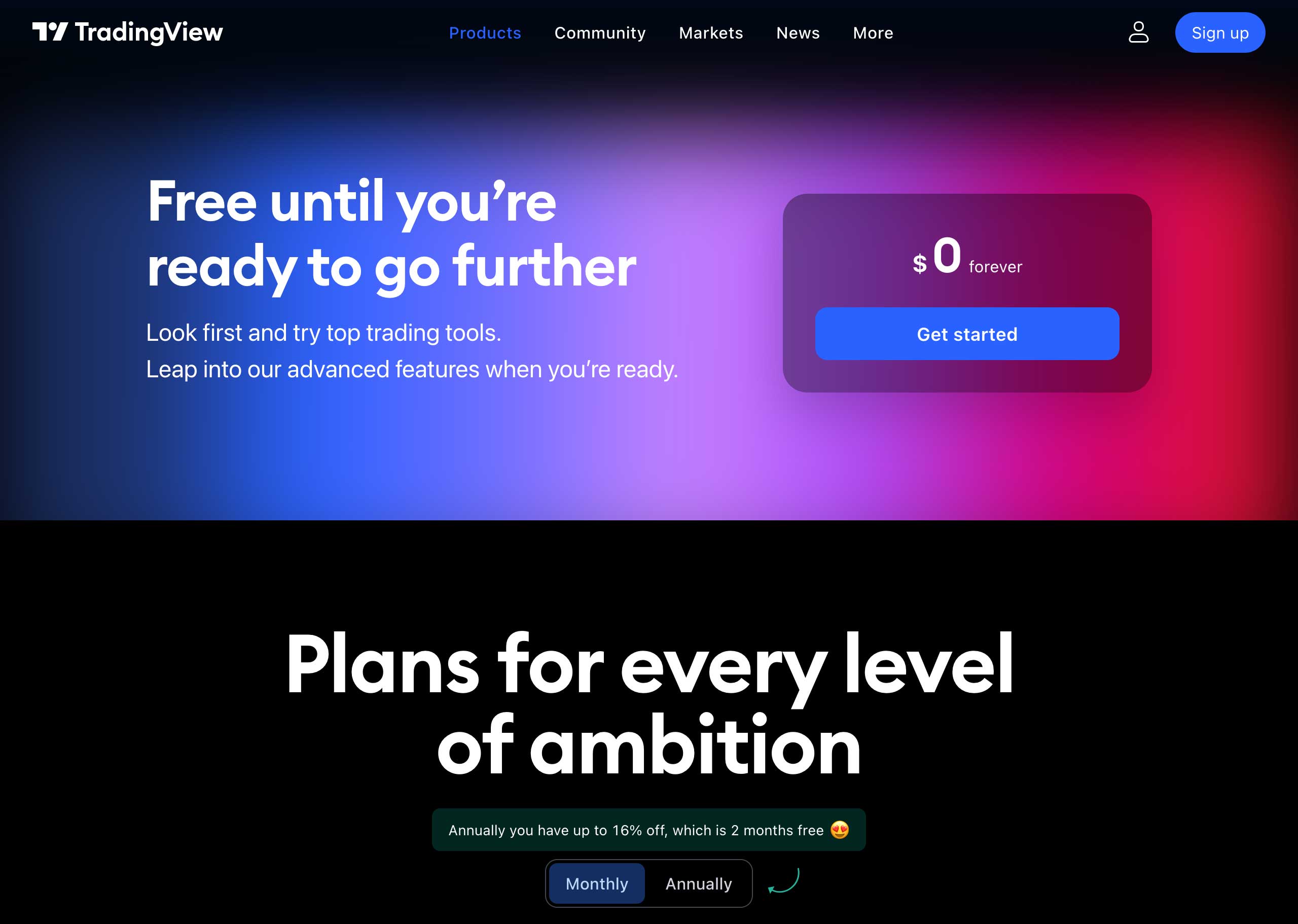 After following the link, you will see a registration window where you will need to enter your email and create a nickname and a password. Use only public mail such as gmail, yandex, mail, etc. since Tradingview does not register accounts with domain names of private companies. For example, if you have a work email with the domain name of your company, it is not suitable for registration. Then you will receive an email to confirm your registration. Open it and follow the link. After that, you can set up your account. Select a photo for your avatar, since Tradingview is also a social network and here you can communicate with other users. Next, you can configure two-factor authentication and other parameters.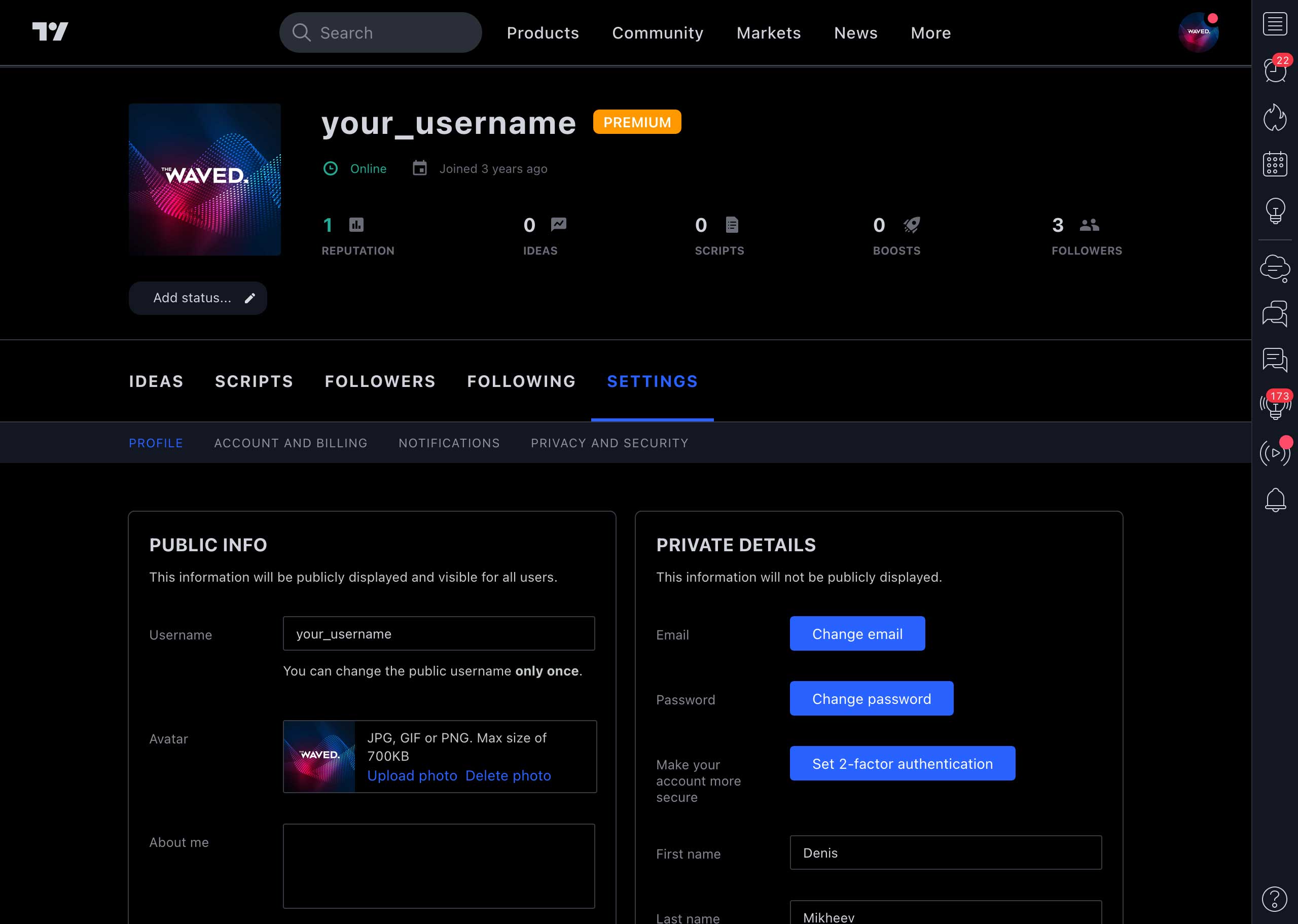 To work successfully, you need to buy a subscription to Tradingview. The site has three different subscription options to fit the needs of any user: Pro, Pro+ and Premium. Among other things, they differ also in the number of alerts that you can configure based on the signals of our indicator. There are only 20 of them in the Pro subscription, 100 in Pro+, and up to 400 alerts can be configured in Premium.
We recommend that you take the trial version for a Premium subscription and experiment with the number of signals you want to receive. In this way you can decide which subscription option is right for you. After 30 days, you will be able to change your subscription if necessary. Just don't forget to disable the option of automatic charging your card after you subscribe, if you just want to test the highest version first. Then you can enable it again when you buy a paid subscription in a month.
Posted in: What do you need to start?